Akka.NET Adds .NET Standard / .NET Core Support; Releases Akka.Persistence from Beta; and More
In addition to Akka.NET joining the .NET Foundation and announcing our participation in the .NET Foundation Summer Hackfest, we had two more major Akka.NET developments to announce on Friday:
Akka.NET v1.3, which adds .NET Standard support to Akka.NET, is released and now available on NuGet and
The official Akka.NET website has been totally redone in DocFx in order to make it more readable, user-friendly, and well-organized.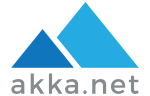 Akka.NET v1.3 has been a work in progress since .NET Core was first released last year and is the culmination of hundreds of commits by dozens of contributors. You can read the official Akka.NET v1.3 release notes here, but what follows are my notes on some of the changes end-users can expect when adopting v1.3 and upgrading from earlier versions of Akka.NET.
.NET Standard 1.6 Support for Akka.NET
The most-requested feature for Akka.NET over the past year has been .NET Standard / .NET Core support.
In case you're not sure what the difference is between .NET Standard and .NET Core: .NET Standard is a compilation target shared by both the full .NET framework (4.6.*) and .NET Core. Any library that targets .NET Standard 1.6, for instance, can be used inside .NET 4.6.1 AND .NET Core 1.1 applications. You can read more about .NET Standard and the various versions of it here at Microsoft's official documentation.
Akka.NET's NuGet packages now target both .NET 4.5 (which we always have, historically) and .NET Standard 1.6. NuGet will automatically install the .NET Standard 1.6 version of the NuGet package if you're targeting .NET 4.6.1 or .NET Core.
We've already been using the Akka.NET v1.3 nightly builds in a new production-facing project and the results have been excellent thus far and we look forward...